Drum-Master's 2017
starts 2/14/2017
Don't Miss OUT!
Click HERE for more information.

Introduction

Welcome to CATCHINGBIGFISH.NET!
We specialize in custom fishing equipment while trying to insure the future of the great sport of fishing.

If we have not met, my name is Oscar and almost always fish with my family or friends. I have two boy's Anthony and Albert. My wife's name is Priscilla and we have a daughter named Andie. We fish wherever we think we can catch a big fish. We go after Speckled Trout, Redfish, Black Drum, Flounder, Sheepshead, Whiting, Spanish Mackerel, Snook and Shark. You name it. As long as it is big and can give a good fight we will try to catch it. We use artificial's with our conventional tackle, dead bait and even go with our fly rods. We typically release the fish we catch. Don't be mistaken; I do enjoy eating fresh fish.

I'm here to help you catch BIGGER fish in 2017!


Team C.B.F. is still in search of that elusive first Tarpon but we will go offshore with the yak in search for a ling, king or two. Priscilla still wants to catch a shark over 7' feet. Looks like we will be spending allot of time on the beach soaking BIG baits again in 2015! If the sea weed comes in think I'm just going to Hit the bay and go after another 10# trout! The hard part about catching a big fish is finding them. We still have our boat and hope to use it more than we did last year. "Force Majeure" is a twenty foot Gulf Coast 200 powered by a 150 HP Yamaha. It's Sweet! (Click here for pictures)

Here is the number!
Use IT!
1-800-792-GAME.
Remember YOU CAN make a difference!
We at CATCHINGBIGFISH.NET truly believe that our children are the future of fishing.
We strive to provide learning experiences, family fellowship and opportunities for young people interested in sport fishing. We as parents need to teach our Children not only to gain knowledge about fishing, but learn to respect wildlife and the outdoors.
Hey! It does not hurt to brag about your kids. Send me a picture so I can post it on the Your KIDS Pictures Page(Page 1) (Page 2) . Then tell Grandpa, Grandma, Uncle John and Aunt Jackie to check them out on the internet at CATCHINGBIGFISH.NET
Team C.B.F. Featured Report!
(click on picture to see the report)
Take a LOOK at these fish!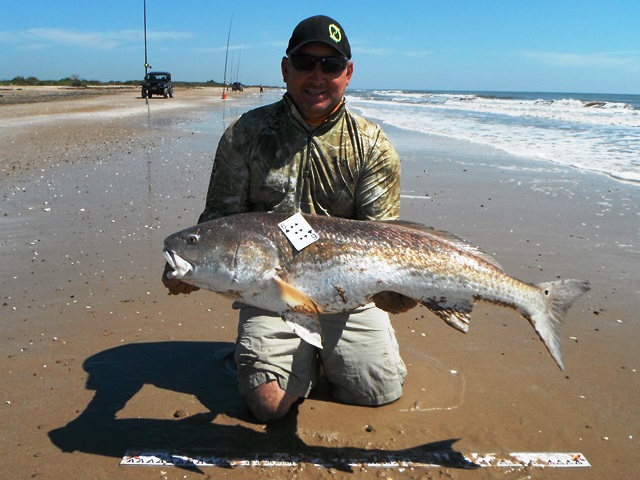 C.B.F. is proud to introduce the following:
Catchalot Series of top quality fishing leaders.
Landalot Series of pier landing nets.

MyBigFish-T-Shirt. Send us your picture and we will make a quality T-shirt with your picture on it. Good for all to see what you caught.
Floating Gadget Necklace The revolutionary necklace that prevents you from loosing what is important to you.
Holdalot Rod Rack The cheap and easy way to transport your rods without damaging them. Rod racks the mount to your bumper puts your rods in a very dangerous position. One minor accident can break all your rods. By using my rack you will NEVER put your rods in harms way. Do yourself a favor and keep your rods safe!
Kids don't forget to send me your pictures so I can put them on this website!
CLICK HERE for more INFORMATION
New Project



You may have noticed that we have a new side bar selection called "VIDEO"
We purchased a helmet camera and are trying to bring you the most exciting video's possible.
as of now we are still experimenting and seeing what looks the best.



Please check back often.
"Spare the rod lose a fisherman.
Teach a child how to fish."
---

Sign my Guest book View my Guest book

---

HOOK UP with YOUR KIDS!
Texas State Parks is hosting the Family Fishing Celebration, a special year long event to encourage parents to spend time enjoying one of Americas greatest past-times with their kids. To help make it easier to do this, adults will not be required to purchase a fishing license to fish in any Texas State Park any time from now through August 31, 2013.


If your are having issues in your life that you seem not able to overcome please call me or the
National Suicide Prevention Lifeline
1-800-273-8255
---
R.I.P. Andrew

Buddy Report's!!!



Sometime's I just can't make a trip with a friend but they still keep me informed. Here is one that my buddy Andrew "Cooter" Waguespack took.
It was a good one!

In his words:
"January 24th 2015 I was in Boca Raton, FL for our National Sales Meeting. The night before we had won the Distributorship of the year award. Saturday afternoon we had free time, and a choice of golf, kayaking, or fishing. I of course chose fishing. 5 boats pulled up to take 30 of us fishing. We chose the boat with the fighting chair, because we figured they used it. We went out offshore maybe a mile, you could still see land clearly in the distance. For the first 3 strikes of the day (all king mackerel) I let other people take them. Then I saw a big strike and a sailfish jump. I jumped in the fighting chair quick! It was about a 15 minute fight, the fish took out a lot of line to begin with, but I got him under control, after a few minutes. The deckhand grabbed the fish and we took pictures, a measurement, and released it to swim another day. 72" sailfish, my first, and also my first fish of the new year!"



Attention Parents!
Please take the time to view the website below.

"takemefishing.org is pleased to introduce the Take Me Fishing Information Briefs. These educational briefs have been designed as an entry-level introduction for kids and adults who are just getting started in the sports. They're written so that even the most inexperienced novice can gain an understanding about fishing and boating. Subjects covered in the briefs range from a basic introduction to fishing to more advanced topics like knot tying and boat maintenance. There's a kids guide to finding backyard bait and a guide for adults on how to take kids fishing while keeping it safe and fun.
The briefs feature easy to follow illustrations and are written in a manner that makes them adaptable to use with your existing teaching materials. You can download the briefs and print them out for your children and their friends.
YOUR LOGO HERE!
Catchingbigfish.net is currently looking for sponsors.
Send me an Email if you are Interested.

For you hard core Bull Redfish and Shark fishermen this tournament is something you don't want to miss. Be a part of history and help this type of tournament succeed!
Catch and Release tournaments are the way of the FUTURE!
Here is your chance to make it happen.
Click on their banner for more information.
Click on photo to Enlarge.