A friend and I had always planned to hit the beach but he seems to always has to work. He told his boy but yet again he could not make it. I told him that it was not a problem. We met at Whataburger and hit the beach! Below is what Julian and I caught!
The first thing that bent a rod was this little shark.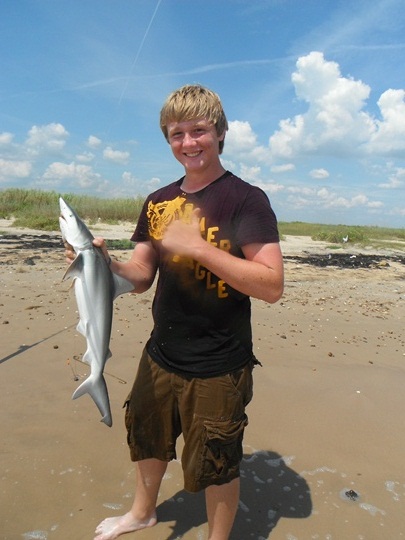 The second fish was a little bigger. Nice fish J!
(Don't let the picture fool you. This kid is at least 6'-0" and growing!)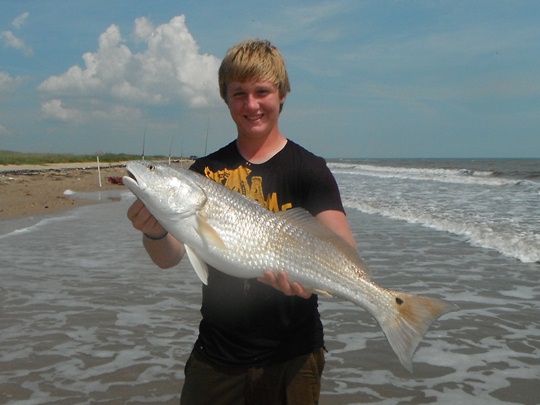 Show your grandpa that you don't have to keep everything you catch!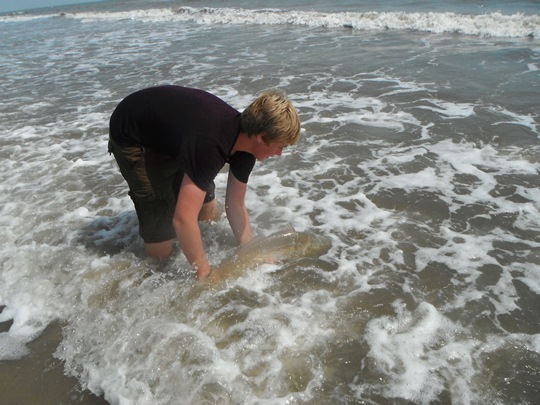 Another little shark!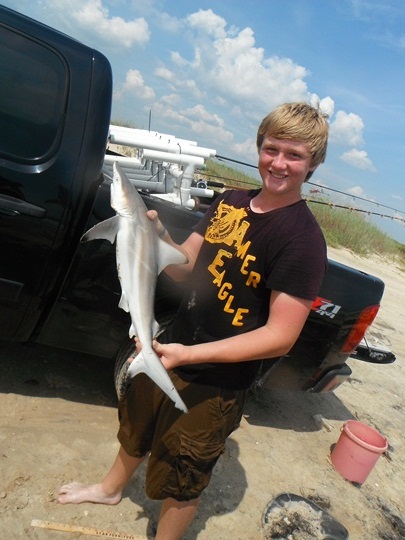 Bait kept us busy!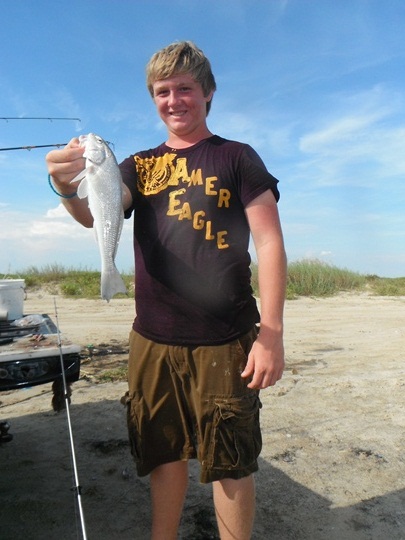 The biggest fish of the day went a respectable 37" long.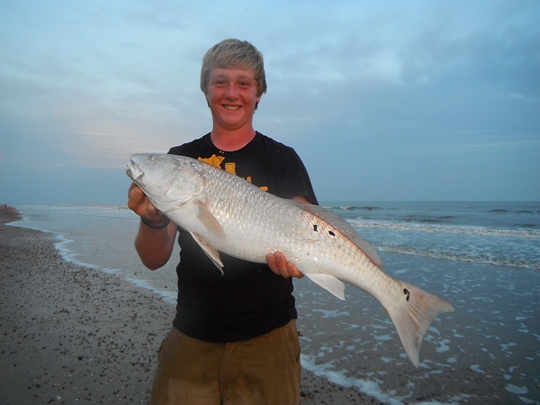 J - I enjoyed the trip despite that your Dad could not make this one. We need to do this again!