I give Carlos a call and told him I had not been to Matagorda in a while. He said it's on!
I get to the beach and he is already set up and catching fish. I missed a few that they had already caught. I think it was a good red and a big stingray.
We set up right down the beach and started fishing. Bait were being caught and placed on the hook.
When we were not looking one of our smaller rods went slack and Albert went to check it.
Look at what he caught.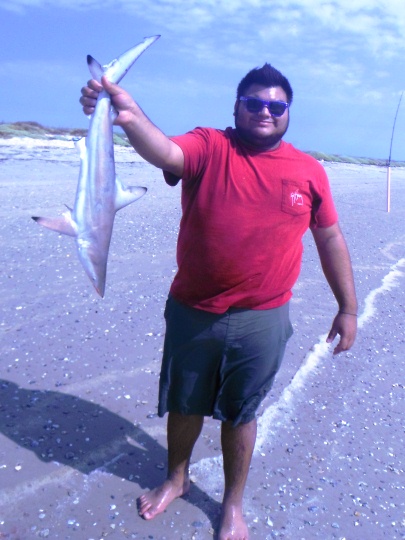 Later in the day we look down the beach and something was going on. It was Carlos hooked up to this beast! It was a very nice 44" bull red with an unusual spot!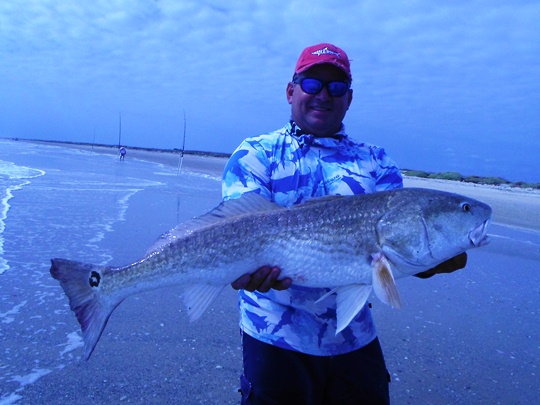 It was a "G" for Gonzales.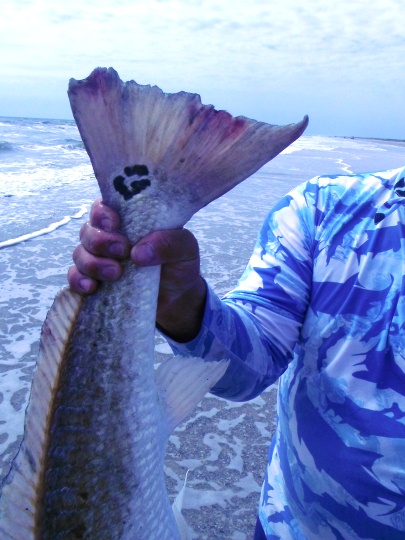 After chillin out and relaxing on the beach for a while Albert gets after a rod that was bending over like a twig. It turned out to be this respectable 36" bull red. Throw him back in to get bigger BOY!