Pick yourself a lively palm sized crab.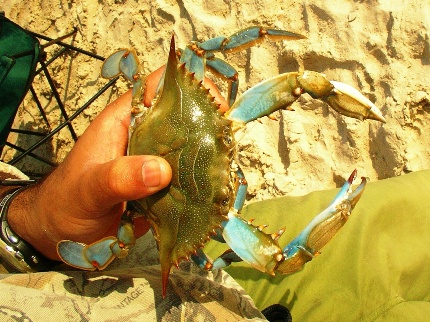 Be VERY careful when working with crabs!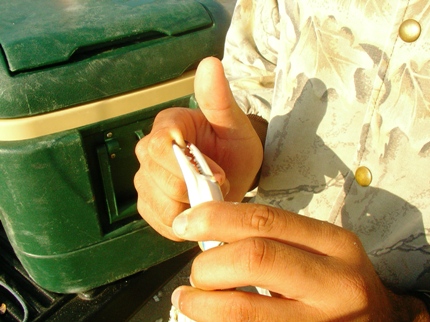 Remove the pincher's.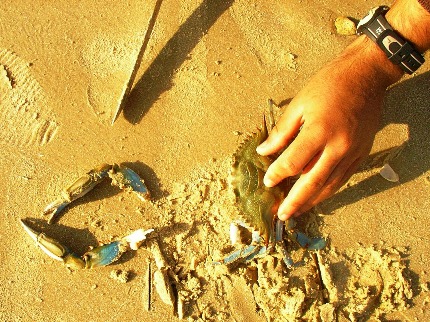 Remove the legs from both sides.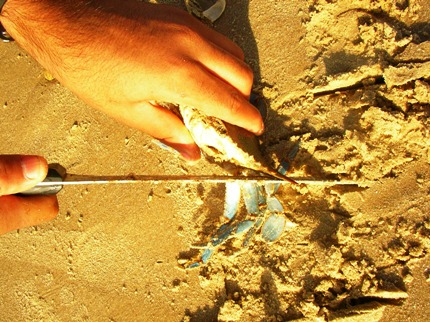 Legs removed.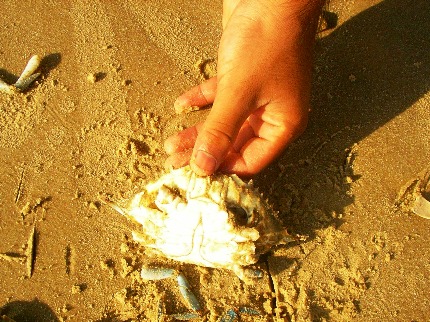 Remove the tips of the shell.
This lets the scent of the crab to be released easier.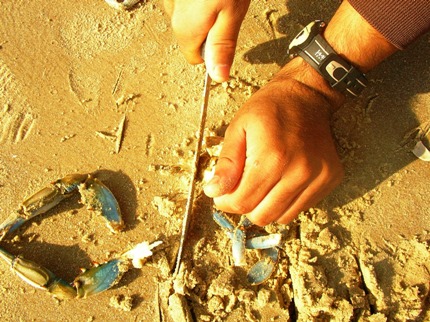 Sexy bait!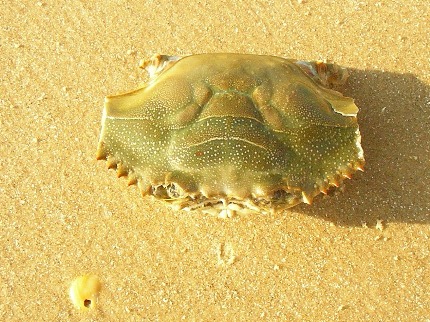 Find an easy access into the crab body.
Entering from where the claws were works well.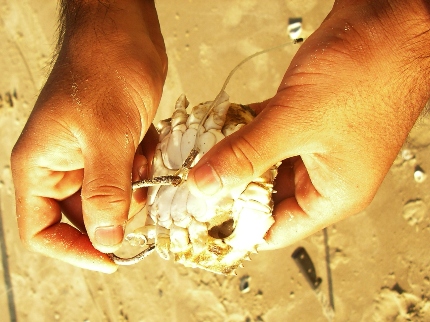 Push the barb into the body and run the hook as far into the body as possible.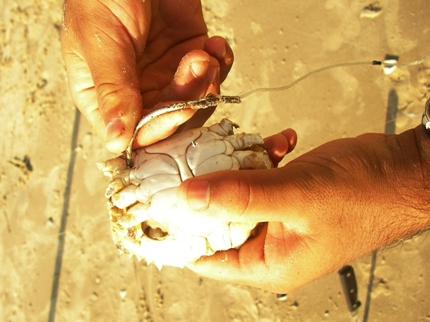 Prepared crab ready to fish.
Note:
We have since changed our technique by placing the hook thru the pincher hole and coming out under the crab like shown in this picture.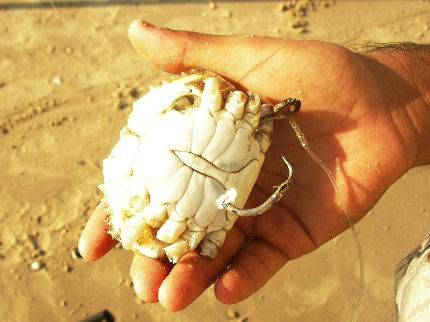 Results when using this sized bait.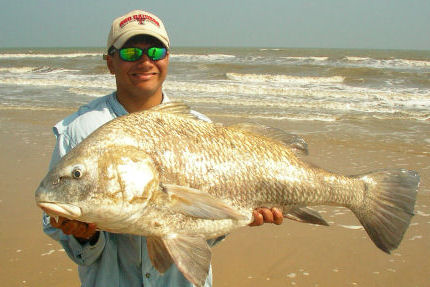 Dont throw away the claws because they work too!