A friend of mine named Jim "Bigfost" sent me a PM and said we had not fish together in a while and said we needed too. We made the plans to fish out towards Searim on Saturday. I headed out early and hit the sand around 10. Bigfost was already on the beach setting up and a bait rod in the water. It seemed like it took forever to get all my gear set up an d out. It only took my about 3 hours to do so because I was catching fish almost as soon as I had a bait out. I picked up some fresh mullet at Seapony bait and tackle in Winnie and I was catching fish on them left and right! Make sure you stop by when you need anything that deals with fishing.
The first redfish of 2013 for Team CBF!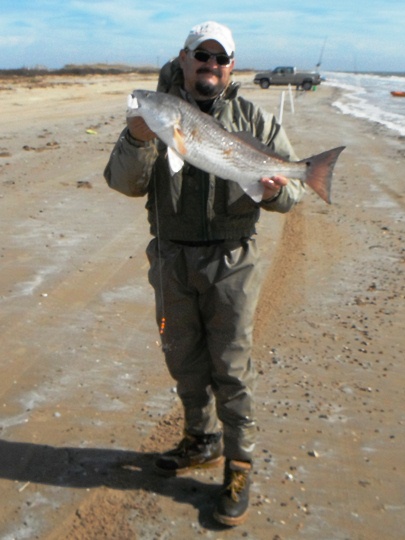 The first oversized redfish (30") for Team CBF in 2013!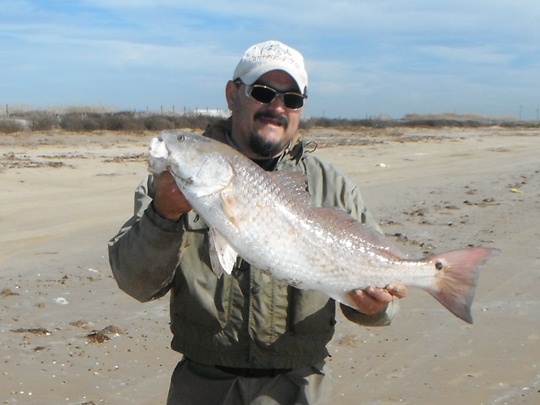 Bigfost with a very nice just over the limit redfish.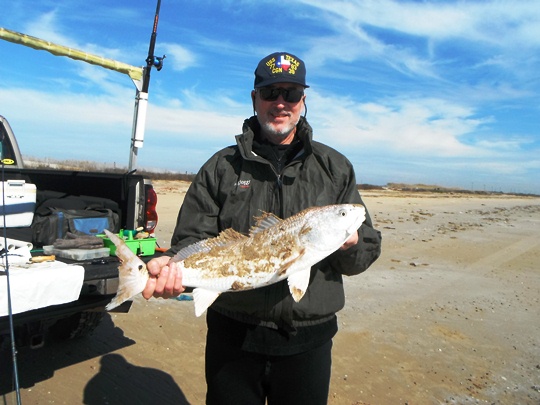 Bigfost with a keeper puppy drum.
The drum are not here just for us too make fun of anymore!
Take one home and give it a try.
You won't be a hater after eating a couple.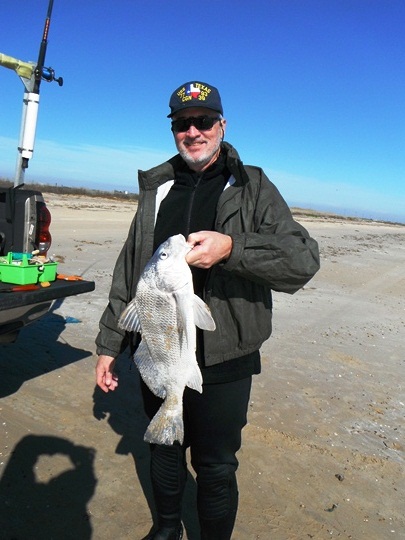 Sharkhunter stopped by to BS and we had a double.
He landed his.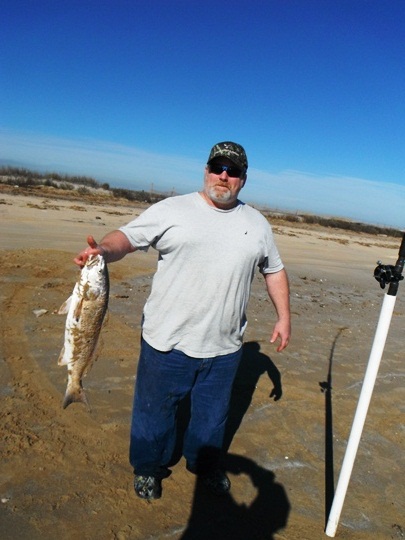 Sharkhunter also had a good day fishing down the beach.
Thanks for the shrimp; I was able to get me some keeper black drum with it after all.
Bigfost with his first Bullred of 2013!
It was on a yakked out bait. He placed it around 150 yards out.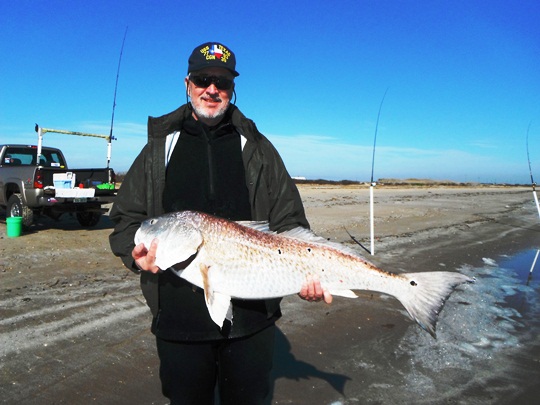 Is he legal?
Only if you tag it.
It's just about 3/8" bigger than it needs to be.
It seemed that the all came out of the same cookie cutter.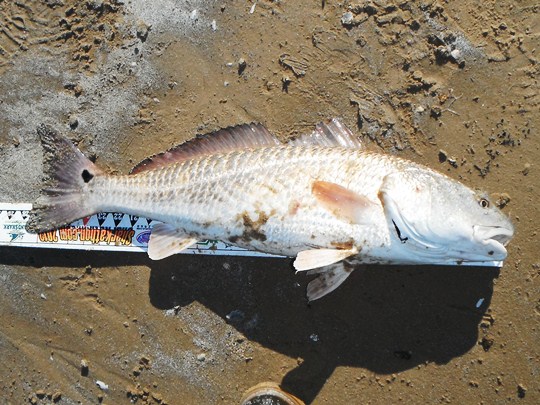 Another just over the limit redfish that we had to let go.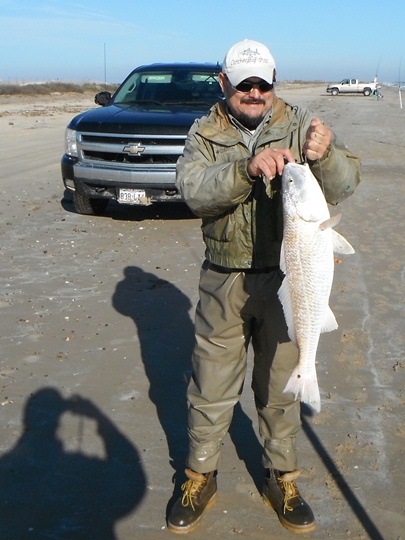 Bigfost with another nice Bullred off the yakked bait.
It seems that the larger fish were caught in the deeper water today.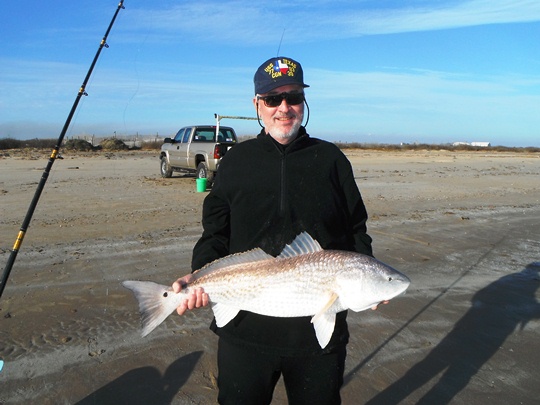 A very nice bait rod caught redfish.
Bigfost busted his line on a few fish today.
Not cool!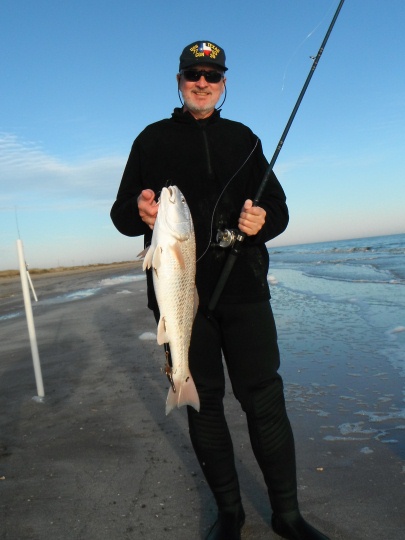 The only bait fish I caught all day. He looks as if he was trying to convince me that he did not eat the other large piece of shrimp on my hook.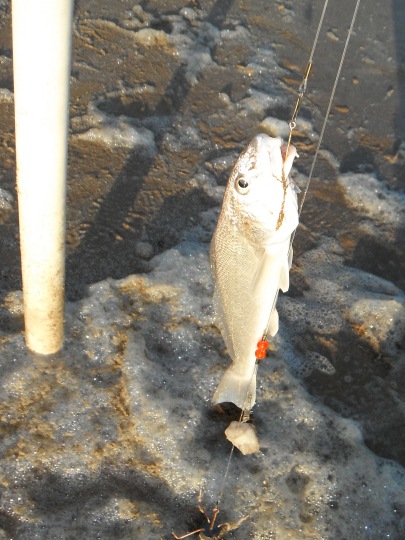 A Great ending for a wonderful day catching fish.
Thank you LORD!
Unfortunately this is when the mosquitos start coming out!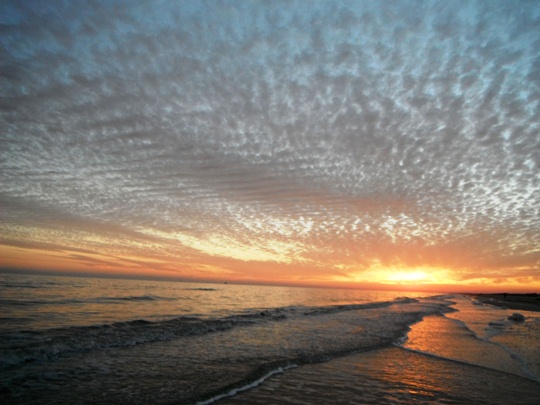 The Un-lucky One's! Most of you know that I probably release about 95% or more of the fish we catch but for some reason I felt like I need to keep these!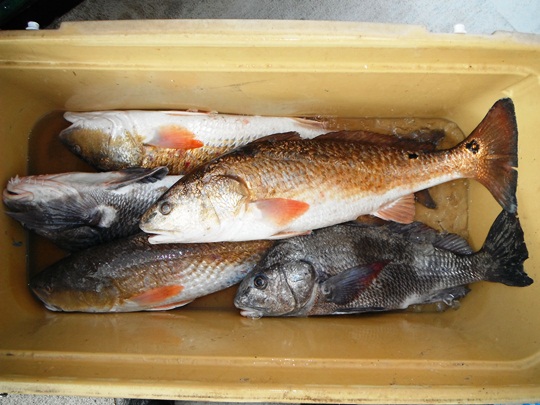 By the end of the day we ended up with the first one man limit of redfish in 2013 with 9 plus keepers or just over the limit released. 3 Bull redfish and a couple of slot black drum.