Well the boys said they were coming home so we can go fishing. I guess with the earlier good trips this year we expected to have an awesome catching trip. Everyone went to the beach to see what we could catch! Unfortunately it turned out to be a fishing/catching up trip. We wanted to target redfish so we found a place on the surf side in Sargent and set up.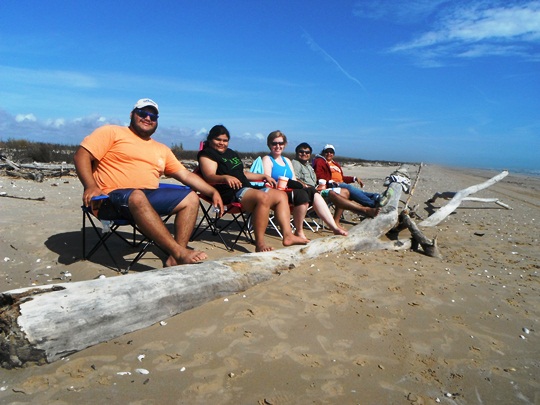 We had fresh shrimp, whiting and live crabs. Something had to hit our baits. We fished until around 1:30 with a only ah hardhead to show for it. Not cool to start catching hardheads this early in the year. Shortly after that I noticed my line was bowing with the current. It was not what I wanted to see. Sauerkraut seaweed was the culprit. It came in and it was heavy! I was really bummed out. We had to pull in all the lines and we decided to move. We should have moved to where I saw my friends fishing and the same place I fished last weekend but we didn't. I went to try another spot I noticed a few weekends back. This is what he was catching! They ended up with 10 BU for the overnight trip.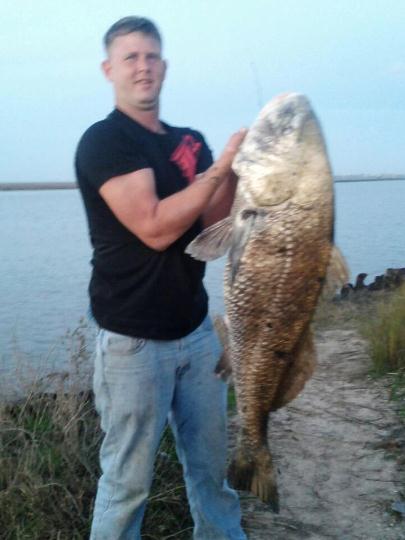 We were not catching much but we were having fun! We found quite a few round mud balls and we determined that they were created by the wave action of the barges hitting the side of the banks on the ICW.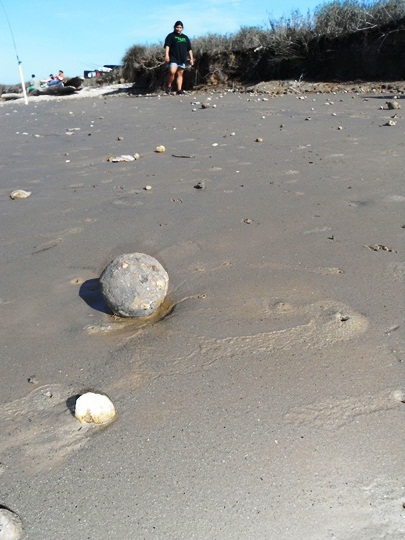 Andie took one of those mud balls and started to make something.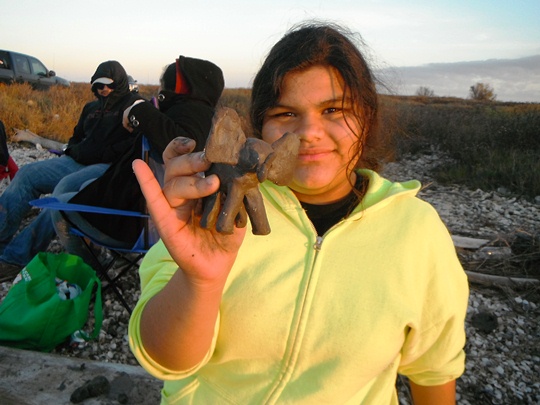 Here is her creation! It turned out to be a cool looking elephant complete with "Lee the Flee". Ask Albert for that explanation.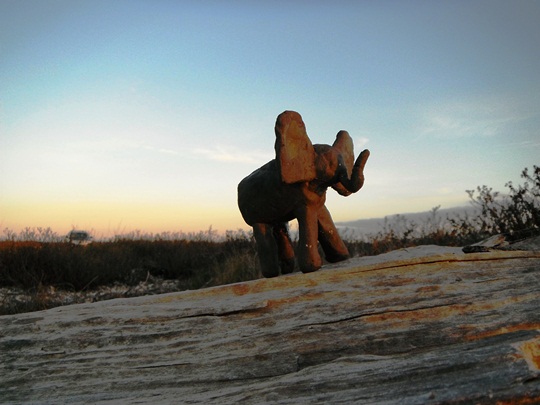 Albert on the other hand was killing mosquitoes with an empty water bottle. I think he got 80 of them!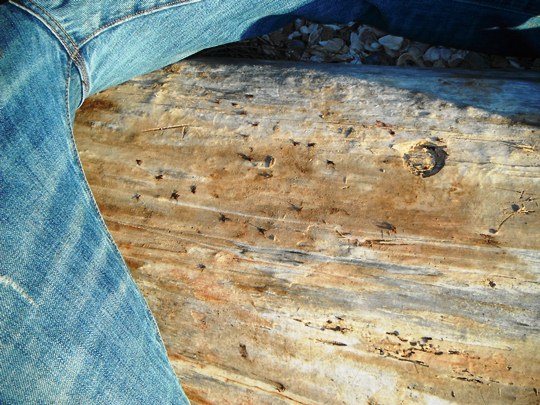 Anthony and Ashley were messing around enjoying the SUN!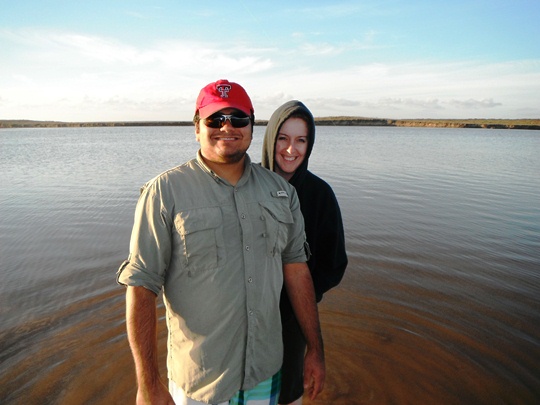 We were waiting for the sun to go down and enjoying the view.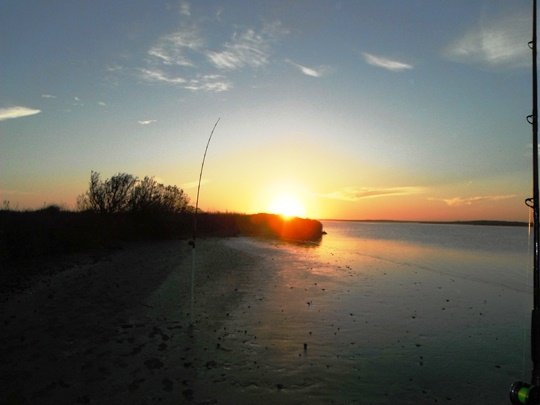 Then it happened!
One of the rods had a very light bump but it was noticed. I told Anthony to get the rod and it was ON!
It was not a really big fish but big enough!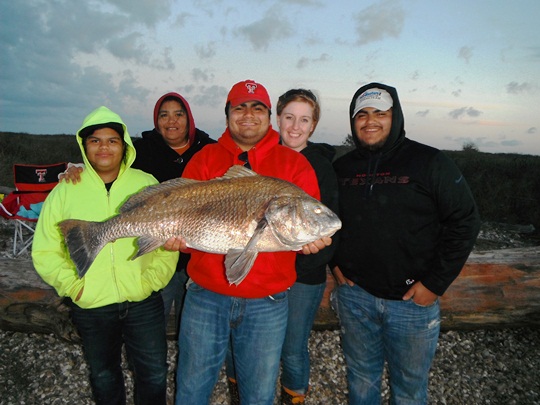 Can you smell it?
Neither can I!
We barely avoided the SKUNK!
On sunday after the company left I headed back to Sargent and the catching was not too hard. I landed 5 fish in less than 5 hours. They are easy to catch when you know where they are. That in itself is a totally new report.