I wasn't going to let a good weekend get away. I was fishing somewhere. I was thinking of going to Sargent and looking for some new places to fish. Sharkhunter and Bigfost said lets go back too McFaddin and see if we can do it again. I woke up as usual but everything seemed to be going in slow motion. SLOW gas pump, slow service at Whataburger and slow on the interstate (the cops were out). Everything got better once I picked up some primo fresh mullet with Rick at Seapony in Winnie. I eventually get the beach and they were already catching fish. My new little friend was tearing up the fish. Hunter and his dad with a keeper redfish!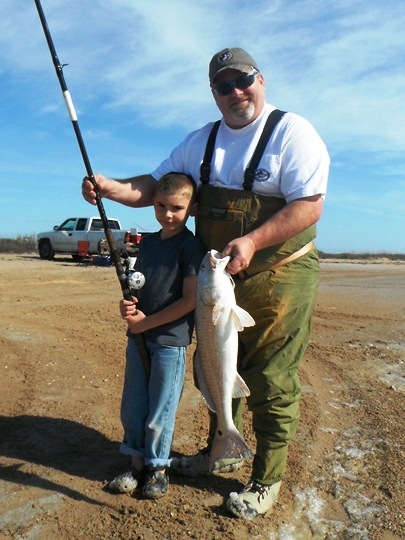 Before I had a rod out he had another one on the beach!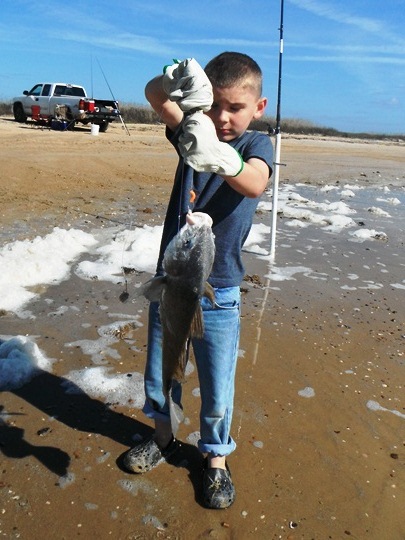 The tide was high and we were not able to get to the first sand bar. We were wading into the gut and casting as far as we could. We were fishing the gut just past the first gut and doing well.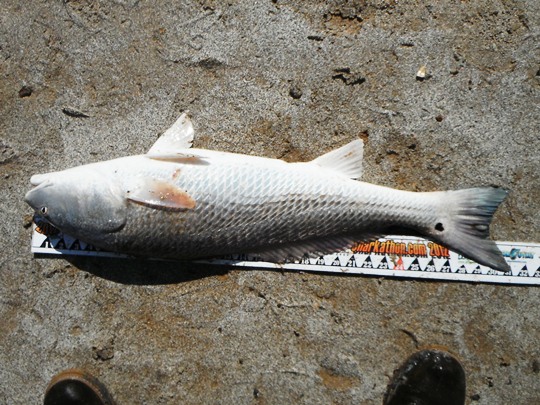 We were all catching fish one after another and many pictures were not taken but I did manage to get over to Bigfost to get a picture of this very nice one. It might have been the biggest of the day.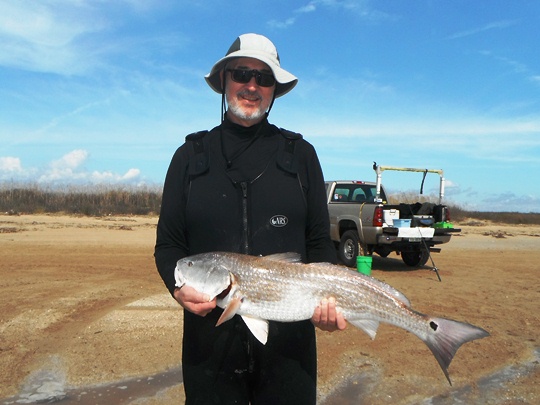 After Hunter got tired of reeling in fish Sharkhunter brought this one onto the beach. Notice that we are all wearing gear in one form or another to keep warm/dry. That water is still cold but not cold enough to keep us away!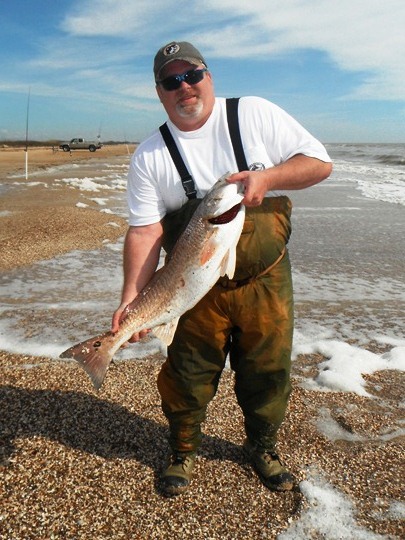 Lent is just around the corner and I'm trying to get some keepers for the freezer and mine just kept coming in just a bit too big!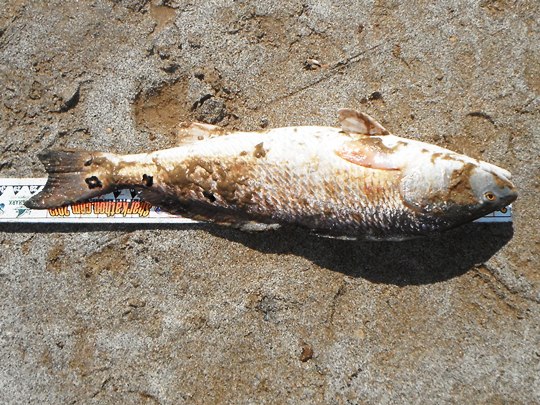 Finally, something for the icebox. I ate him right before the Super bowl started. UMMM!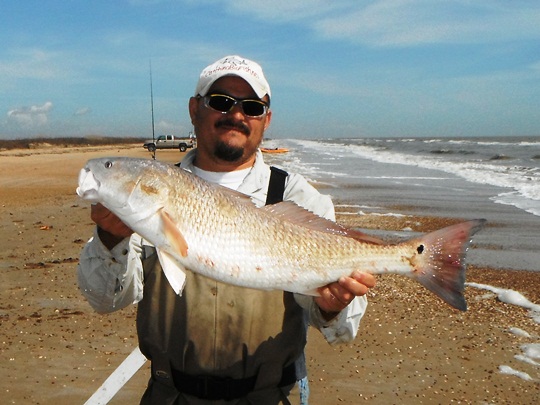 Me and my new buddy Hunter!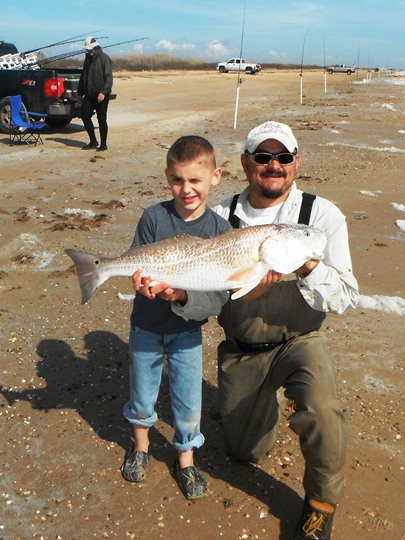 Check out this little pompano. The water was churned up but still greenish enough for these to be around. I caught him on shrimp flavored fish bites bought at Seapony. They have many sizes in an assortment of flavors.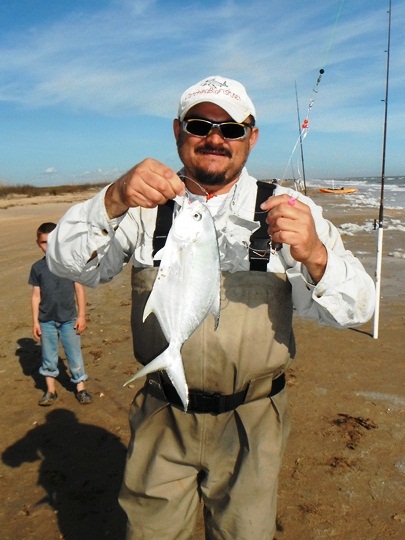 Bigfost with a nice keeper black drum for the grease or at least shark belly with any luck!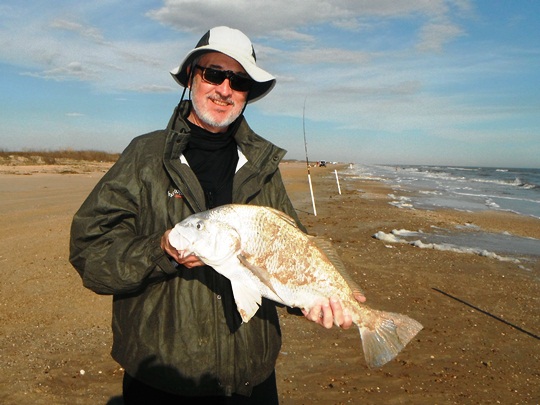 Bait was plenty with a small hook tipped with fishbites or fresh shrimp.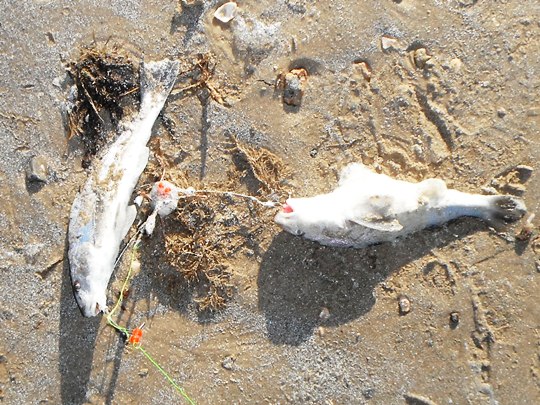 I almost forgot to mention that their BACK! I landed 4 of these today. Not cool at all!