We headed down to GISP with HIGH expectations of catching us some BIG black drum but day one was a real bummer. When we got there I noticed that it was cold and the wind was blowing from the north. Not the typical wind at all. We drove all that way so we might as well fish. We had Lawrence and his crew and my good old friend Ronnie.
We had good live crabs but the fish were just not around.
Shelby did happen to catch this one!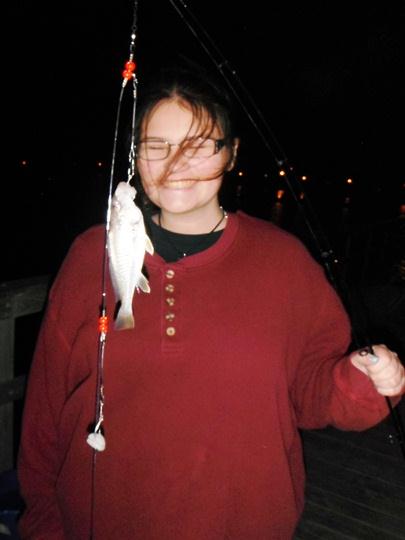 We fished until midnight and called it a night.
Here is a flounder that Lawrence caught on a previous trip that was also not to successful.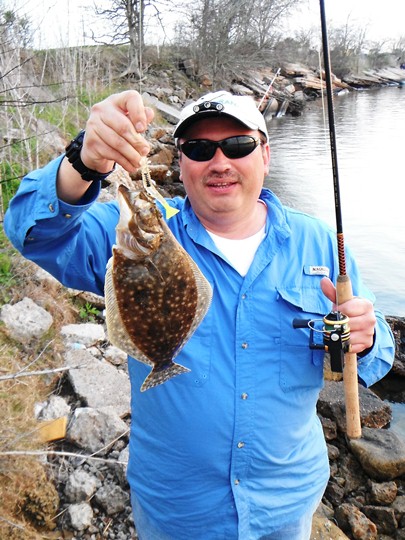 We headed to Searim that day and got weeded out so we decided to look around to see what we could find. We spent all day fishing Pleasure Island.