Day 2 we had a different set of friends hit the pier with us. Albert even showed up with an even fresher set of really nice looking crabs. We hit the pier a bit late after we BS'ed with our friends and went to get something to eat. We got to GISP and set up the rods.
Gloria with the first fish of the trip and I was thinking " Not cool"! This is the first fish that she did everything to catch it. Baited the hook, casted out the rod and felt the fish taking the bait!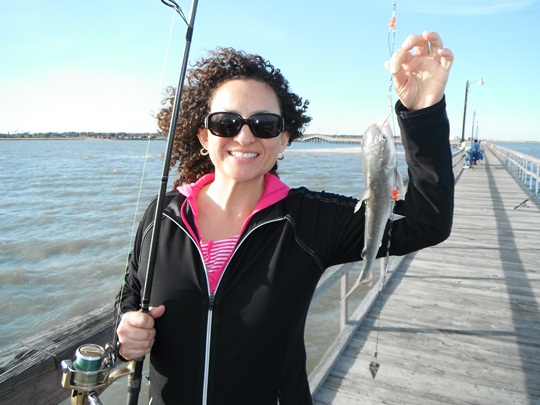 It took less than an hour before one of the rods clicked oh so softly. Mike heard the reel and did not hesitate. Alex his son has been going with me and getting his fill of BIG fish so Mike did not want to get left behind.
Mike and family with the first big fish of Spring Break 2013 and a little girl that does not like fish slime in her hair!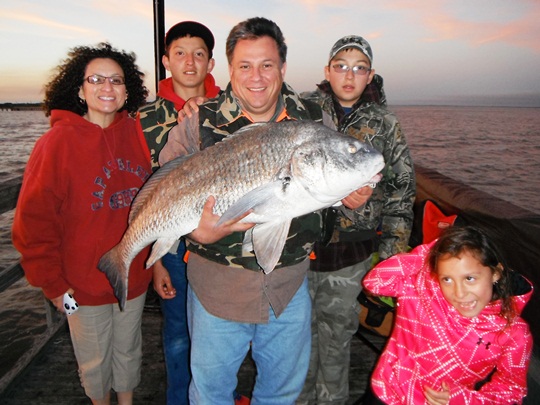 Alex with his first fish of the night. A very long but skinny BU!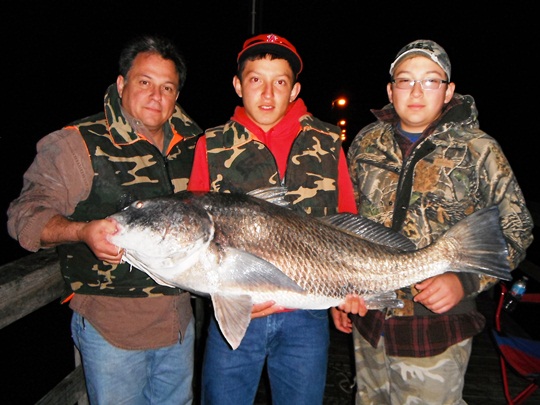 Zak with a fat BU that gave him a run for his money! He is still youn and will get better with time.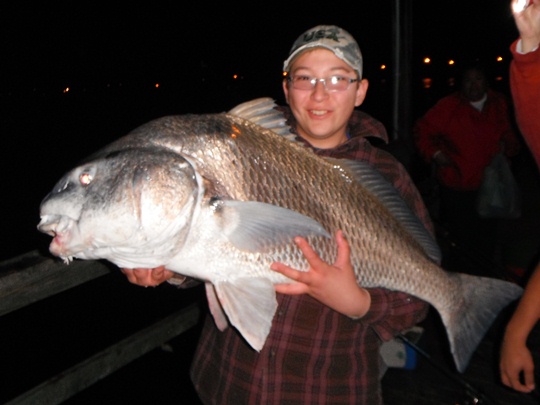 John and Cory from Katy. John had never caught a big fish so I handed him the rod. Nice fish John! I had a good time meeting and fishing with you guys.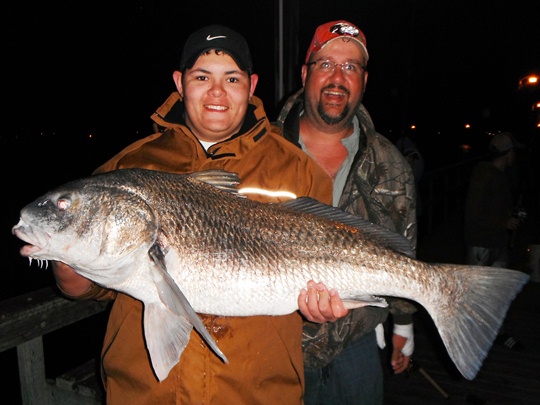 Mike with the biggest fish of the trip so far. Impressive!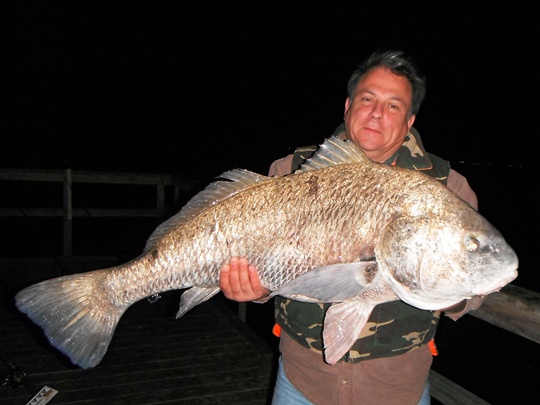 Albert with a MONSTER and a VERY nice fish too!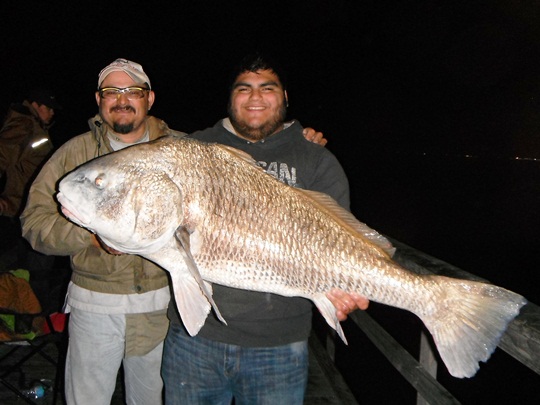 Alex with yet another inpressive fish! He is getting good at catching these fish.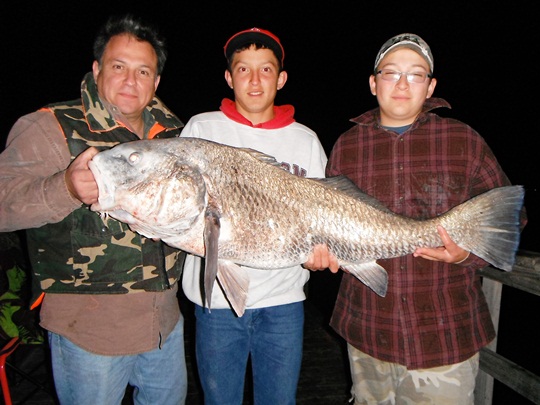 Zak with a fat 45" BU! I think this was the largest fish of the night! He had a hard time lifting this Monster fish!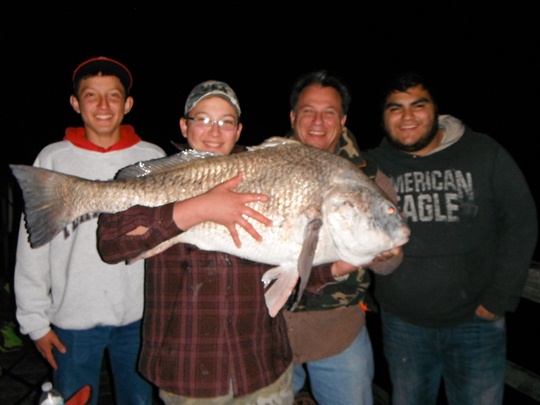 Can you say Double? Mike had a fish on when Alex took another big run! The first double of Spring Break 2013!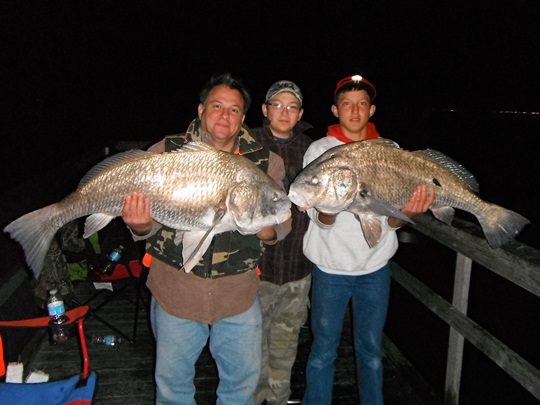 After those two fish we decided to call it a night.
10 BIG Fish on one night is a good night and a workout!