Day 3 we still were fishing with the Zamora family but today we woke up and ate a bit earlier than the day before and we were ready to fish! The wind played a role in our decision eliminating several places. GISP is really good to us pertaining to catching BIG fish at night but lacks a bit during the night. I decided on Fulton pier. We have caught plenty of BIG fish there but I did not like the green lights they installed all over that pier. Even the overhead lights were green. I had safety concerns about there not being enough light to see well. I was wrong. There was plenty to fish safely. I can't wait to go back during the summer when the winds lay and the trout come around.
Zak and his very lucky shirt. Do you really think this shirt will EVER be the same?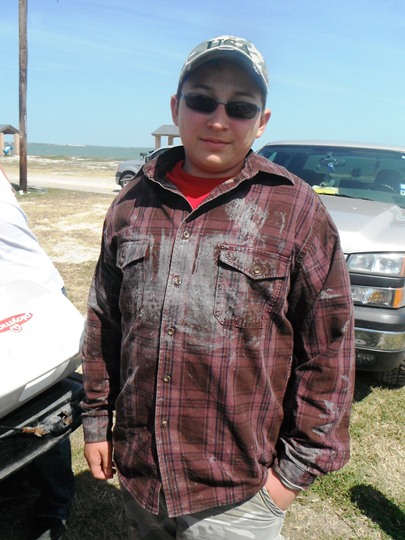 Gabby was fishing with Albert when she caught this little guy!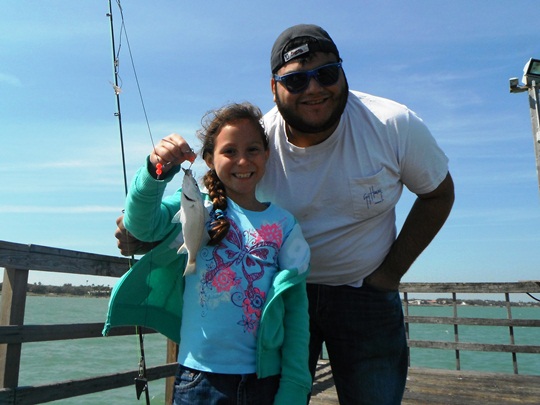 Albert with the first big fish of the day.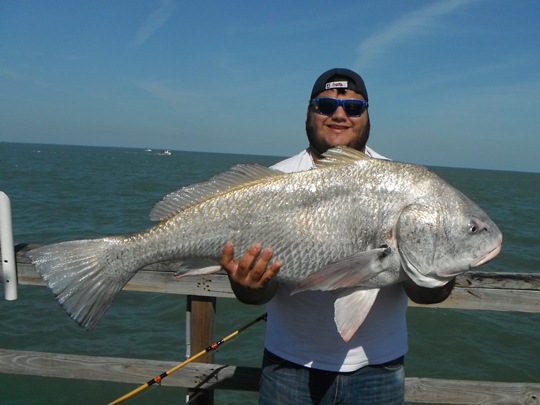 The crew waiting on the next big run!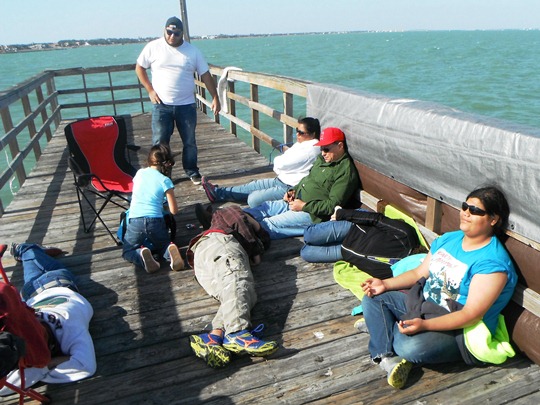 Look at what you can catch with a crab claw, bait rod and an ABU Garcia Rocket.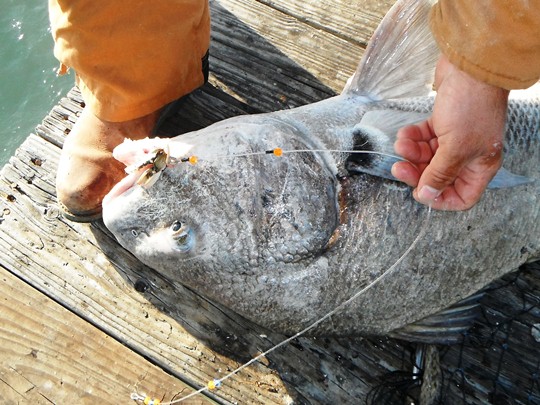 It's a 42" hefty BU! I paid $3 to get that rod onto the pier and no one was using it. I decided to cast it out to the back of the pier so I would not have to fight the HORRIBLE wind and look what I snagged.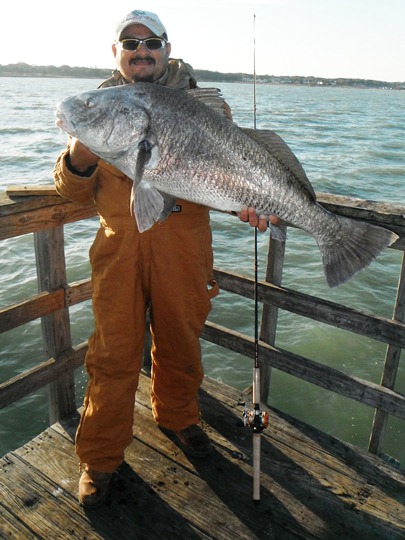 If you ever wondered what a four footed monster would wear fishing? Now you know!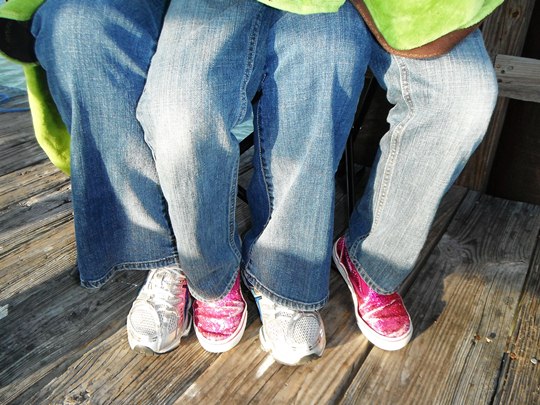 Mike with a decent daytime BU! I moved some of the big rods to the back of the pier to keep from casting into the heavy wind and look how it turned out.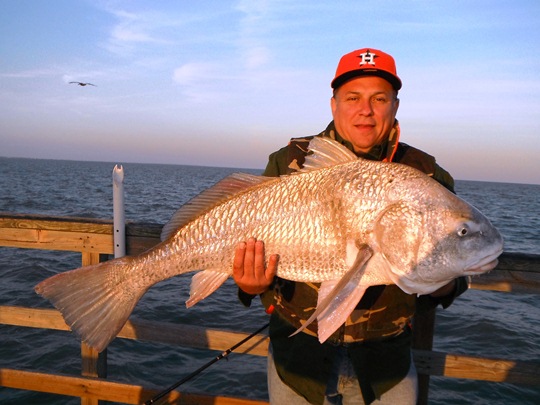 Albert saw a little twitch and he was the first to snag this one. We all must have been falling asleep!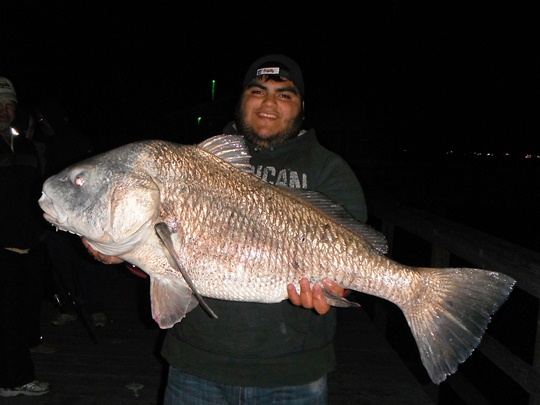 Alex was on a fish on the back of the pier while Zak had a run in the front. Great tag team boys!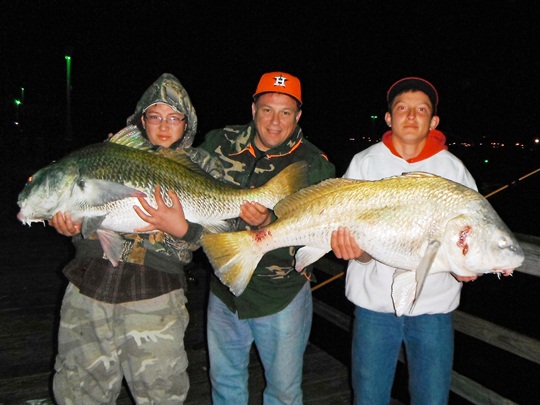 After those two fish we decided to call it a night. Again!
6 BIG Fish in one relatively slow night is a good night!