Day 4 was not exactly the following day but 2 days later and this was an ALL nighter with the drive down and back with 2 hours of sleep. We had some friends coming down for the weekend and we want to spend some time with them. I took care of what I needed too, got some new crabs and then Albert and I headed south.
By the time we got onto the pier they already had two BIG fish on the pier. SWEET, the fish are still here! We set up our rods and go ready.
Ricardo was the first to score with this VERY nice BU.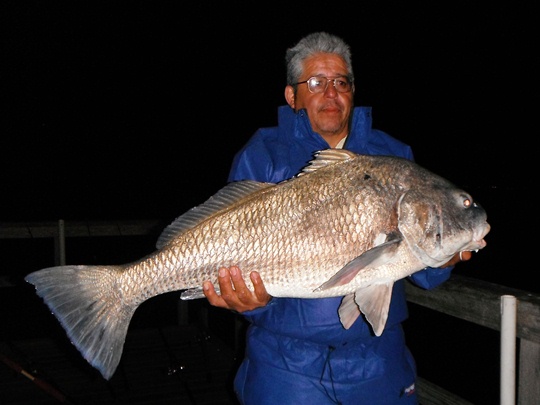 I was on the next fish like a duck on a junebug! It felt like a Monster. Then ALbert said you crossed this line and it's coming in. NOT! It's a double!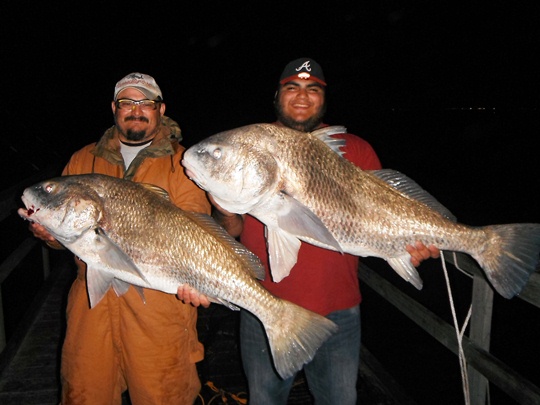 We waited like an hour or so but it felt like a couple of minutes when BS'ing with these guys when Jr. hooks up to this one! Nice fish Dawg!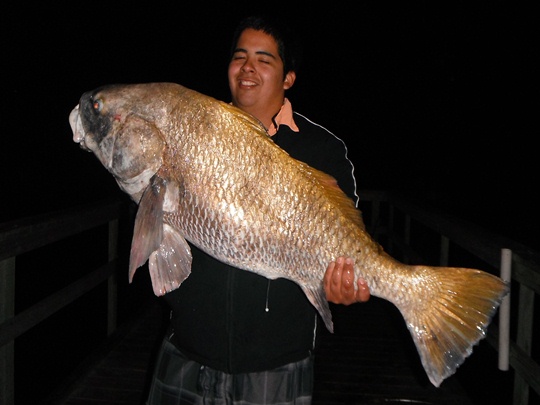 Jr's fish looked like Nemo with a deformed fin on it's side.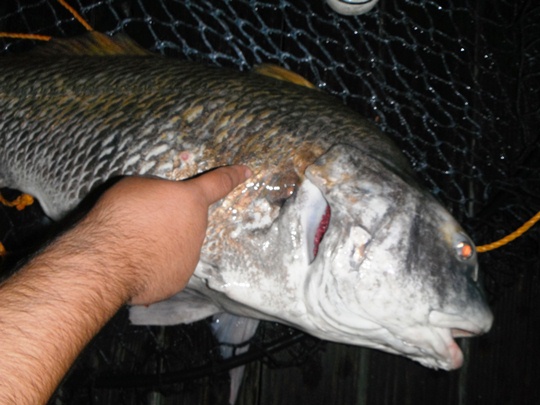 After checking the baits and adding what was snuck off while we were BS'ing Richardo hooks onto this one.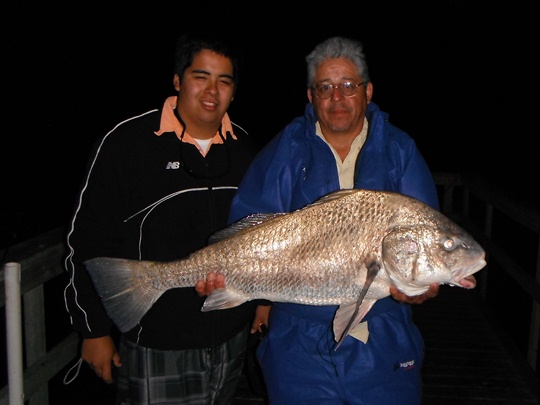 Not long after Albert gets a SCREAMING run. It actuall turned out to be the smallest fish of the week.
38" for the smallest is not too shabby.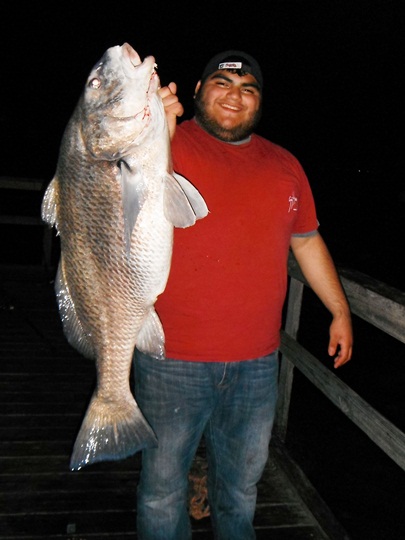 Around 4ish in the morning I get a HUGE run and get to the rod first! This fish is kicking my butt and pulling me up and down the pier. I turn around and Albert is hooked UP AGAIN! He gets his fish to the net before I even get mine under control. We also had another run during this time but Jr was not able to get it hooked up. Almost a TRIPLE! Almost only counts in horseshoes.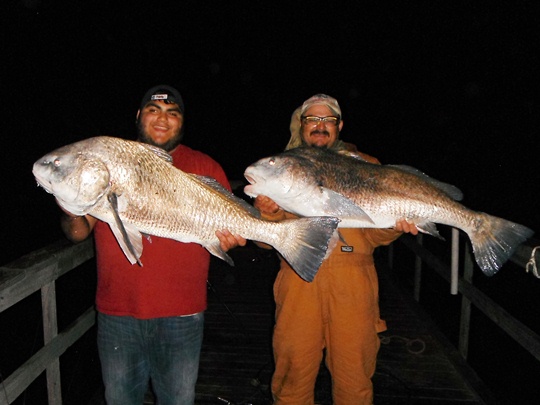 After those two we waited around for another hour before we decided to pack it up and head back for a wedding I had to go too.
8 BIG Fish and two DOUBLES was worth the long trip. You need to go fishing when you know where the fish are. Without big fish around you certainly are not going to catch them!