A group of us were determined to find a good spot to catch shark. We traveled from Texas City to Sargent stopping at some secret spots along the way. Some of the places were closed, Houses built in the spot or too many people already there. We eventually ended up in Sargent. The waves were too BAD to yak the bait so we fished the ditch instead after getting some live crabs off a shrimp boat.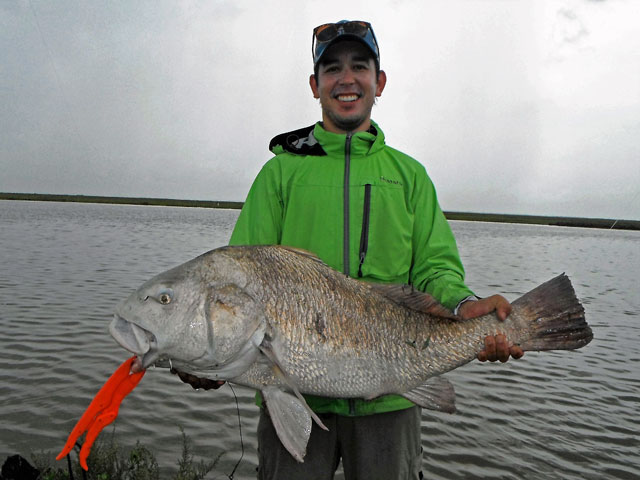 Evan with the first fish.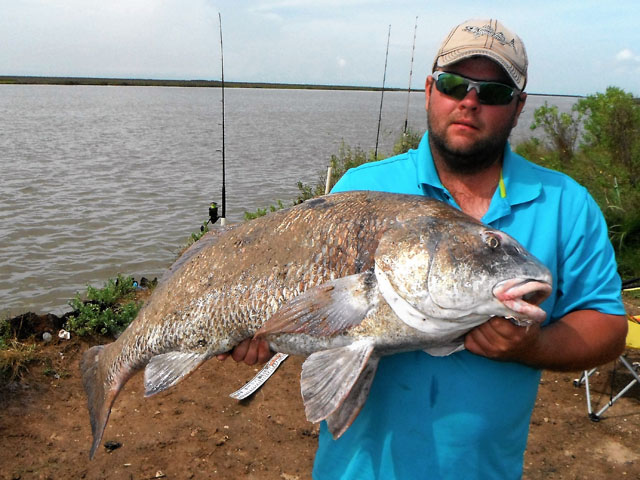 Jason was up next.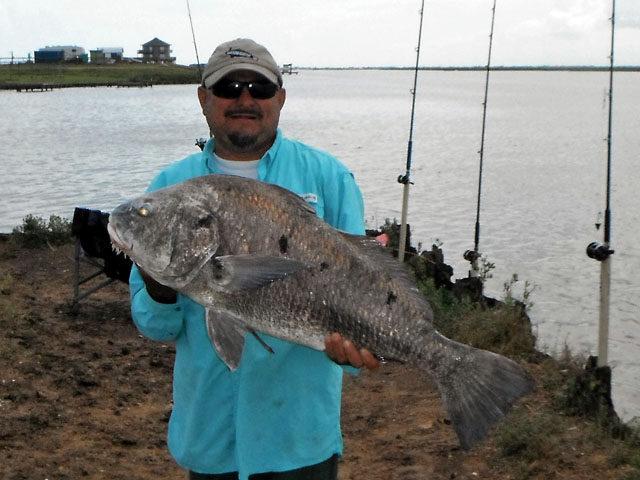 I took the next one.
Man it was HOT!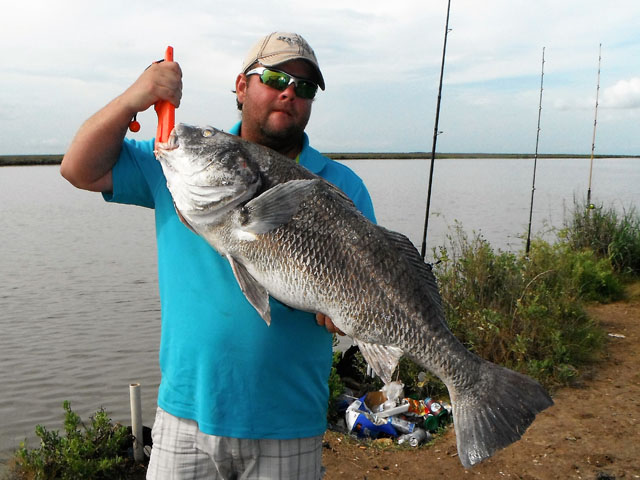 Jason could not help himself.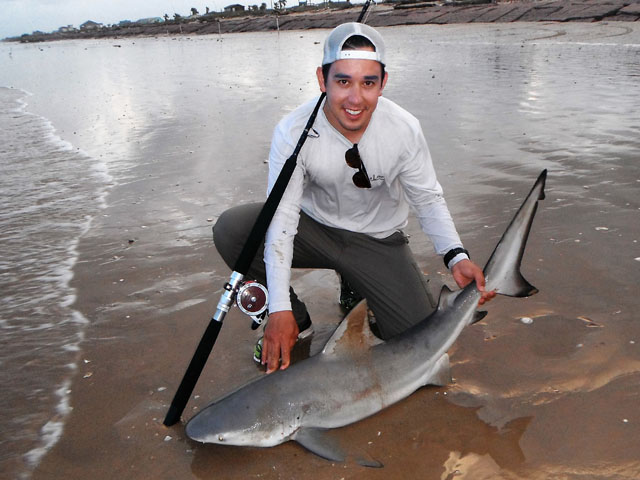 Eventually we broke camp and moved to the surf side after the waves settled a bit. After the baits were out Evan had a decent little run and landed this one.