Day THREE!
GISP Pier, Lamar Texas
If you have noticed in the previous reports Albert was nowhere to be found. Some of us have to work! That's life. I told him about what we were catching and he was ready to come on down. Not so fast boy. Bring us more crabs! We eat a good meal and have a late start to the pier. Luckily we had my favorite space all to ourselves. Not long after I prepared the crabs
like this
and sharpened the hooks one of the lines goes slack. Look who wanted to get the first one!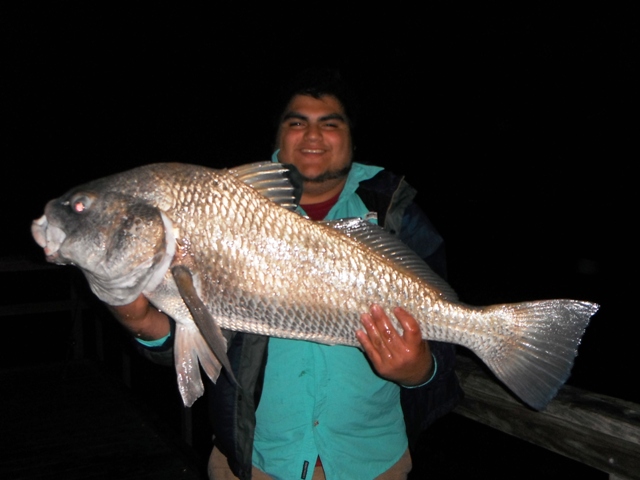 The fish kept on biting in around 30-45 minute intervals all night long. It was great no rush and no worries. Plenty of time to BS and have some fun! Andie with a fish that was taking this girl everywhere. She fought this one for a while before it hit the deck. At 44 inched and a heave girth this might nave been the biggest fish of the trip.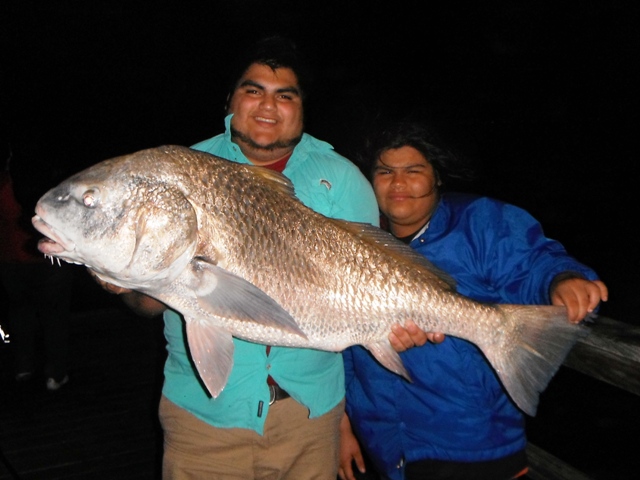 Priscilla took the next fish after she heard the reel go off for at least 10 seconds. this fish was just 1/2" shorter than Andie's but I think it weighted more. WTG Momma!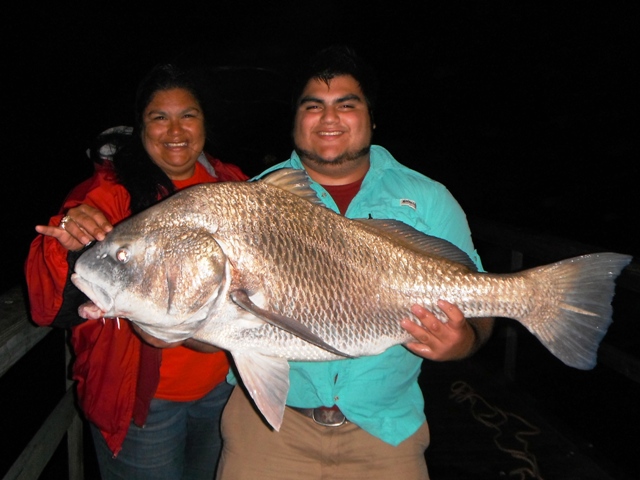 Albert did not want the girls to show him off so he decided to get into the action!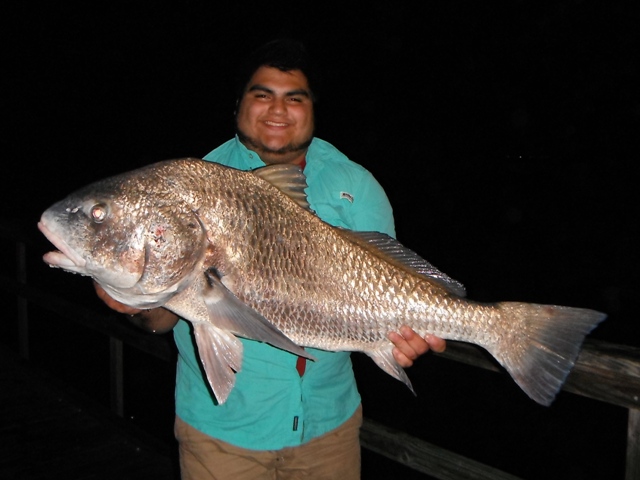 Andie said she wanted the next one so we thought nothing of it.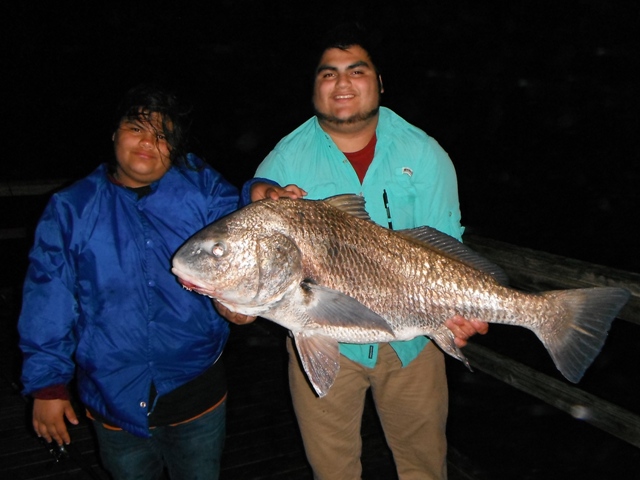 Andie takes the rod again and we find out why she has been so aggressive in taking the fish.
She stated that she wants to beat Albert's Youth Catch and Release Black drum State Record. Not a bad goal Andie but that was really one big fish!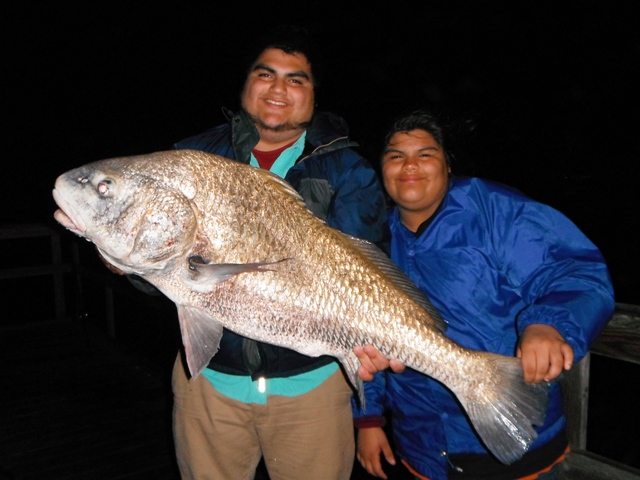 Today we landed a total of 6 BU's with a size ranging from big to bigger. I think these fish were the biggest of the tip. These were some really nice big Uglies!
The 2012 Spring Break Adventure is not over yet.
Make sure you check out the weekend we plan to fish with our good friends the Castillo's and crew!!
Day TWO!
GISP Pier, Lamar Texas
Day ONE!
GISP Pier, Lamar Texas
Team C.B.F. scores again!
I thank God for blessings he has given this family!
Until next time God Bless and good luck!
FISH HARD or STAY HOME with your MOMMY!
---